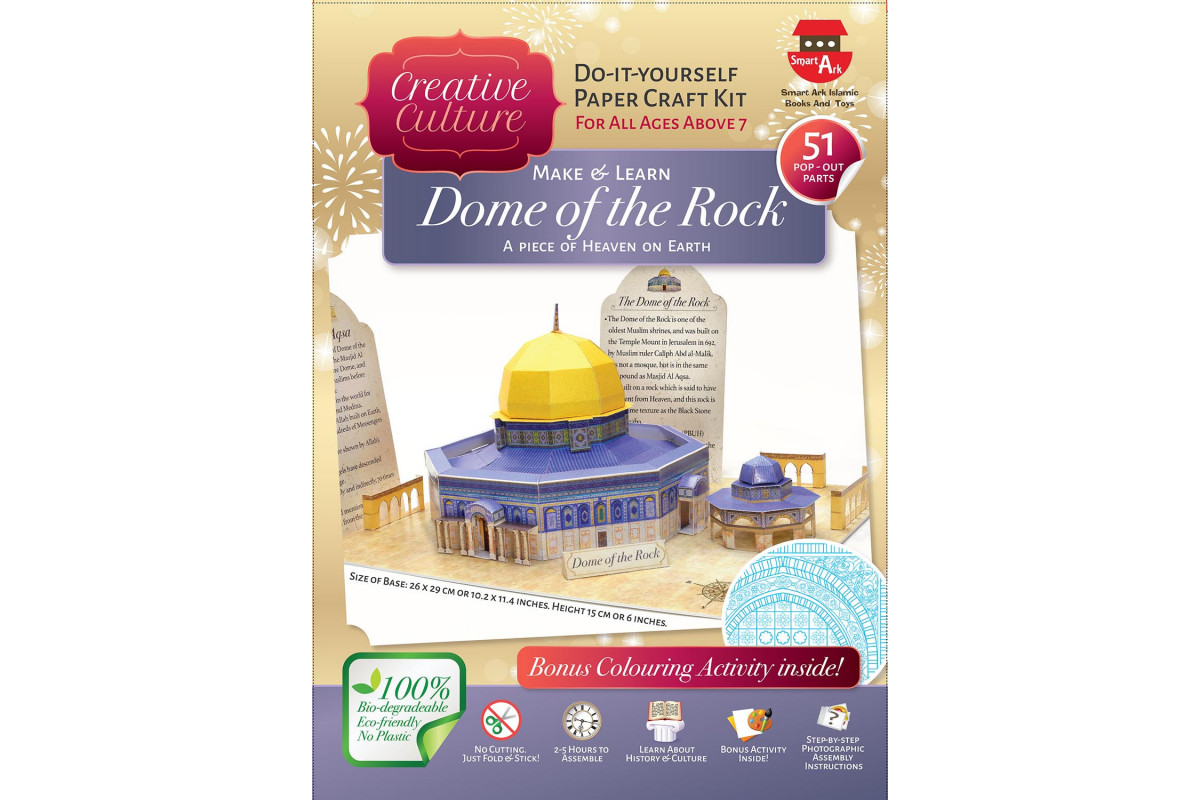  
DIY Papercraft Kits - Dome of The Rock Kit.
Make & Learn: Dome of the Rock papercraft kit. A piece of Heaven on Earth.
An excellentt way to keep your kids busy with is fantastic Dome of the DIY paper craft modol kit.
Explains the religious and historical significance of the Dome & Aqsa Mosque.
*No Cutting Just Fold And Glue
*Learn About History & Culture
*Bonus Activity Inside
*Step by Step Photographic assembly instrucrions.
*100% Bio-degradeable
*Eco Friendly
*No Plastic Used
*Base Size 26x29cm
*Height of Structure 15cm
*Ages 7 And Above
Customers who bought this product also bought:
4 other products in the same category: