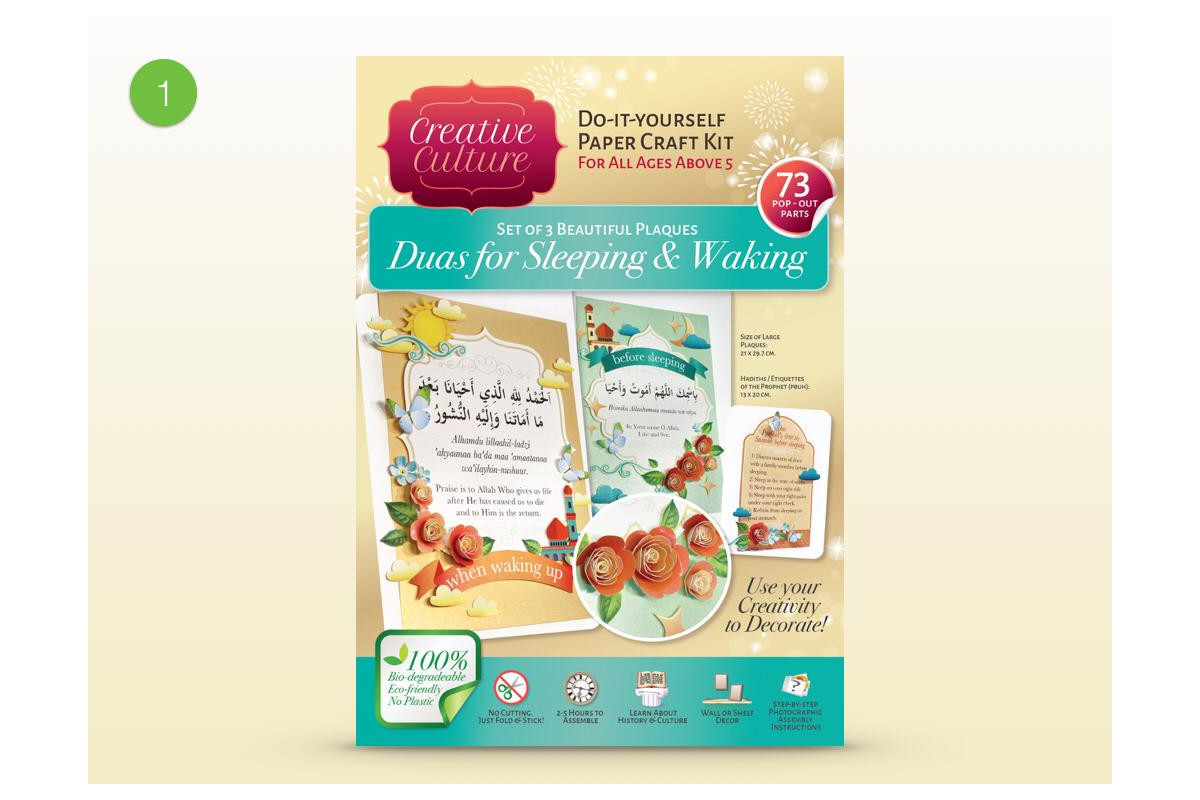  
DIY Papercraft Kit Dua's For Sleeping And Waking
Set of 3 DIY 3D Prayer Plaques
DIY Papercraft Kit.
Duaas For Sleeping And Waking Set of 3 DIY 3D Prayer Plaques.
A Set of 3 Beautiful 3D Plaques Includes A Hadith Plague about the Etiquettes of Sleeping. Use your creativity to decorate as you like, Smartark creative culture presents a unique range of educational products to help you to teach your children the Islamic way of life through fun and engaging activities.
This DIY paper craft dua kit is a perfect way to help your child's creative talent whilst learning this Dua. To be assembled with pre-cut paper pieces provided.
Displays the prayer, its transliteration and translation in English. A, 1-3 hour long activity, which results in beautiful plaques which can be displayed at appropriate areas of the home with pride. Makes a wonderful gift for all occasions.
What's Inside;
4 Pre-Cut Sheets with Press-Out Parts
2 Metallic Base Sheets
2 Large Easel Sheets
Sticky Foam Squares 
Assembly Instructions
Size of large Plaques 21x29.7 CM
Customers who bought this product also bought:
4 other products in the same category: